Solder Mask Spray
3 April 2012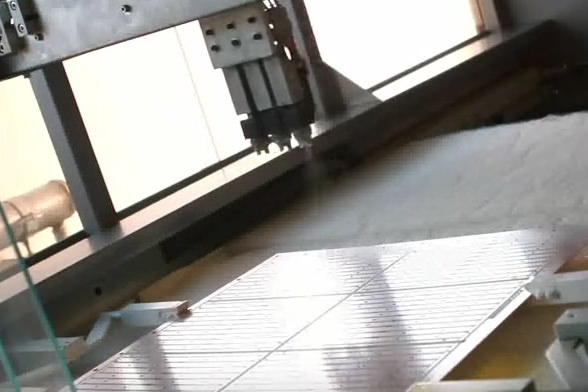 Fast execution, quick colour change, evenly distributed protective film!
To optimise production in the solder mask printing department, we rely on Ecospray, a machine that applies ink on the surface of the printed circuit with a jet of spray. With four colours always available (green, blue, white and black) the passage from one colour to another is immediate, with no machine downtime between one job and another.
Ecospray manages boards with thicknesses between 0.5 and 3.2 millimetres, automatically turning them over once the protective film has been applied on one side. The spraying technique not only optimises production but also guarantees a high quality product. The nozzles move in a linear motion, spraying ink at low pressure (between 1.6-2 atmospheres) and at a specific density to create a protective layer that guarantees:
No gaps and perfect homogeneity of the thickness
Coverage of the shoulder of the conductor for any copper thickness
Adherence on the surface in accordance with the IPC standard
Complete removability in welding areas
Andere Beiträge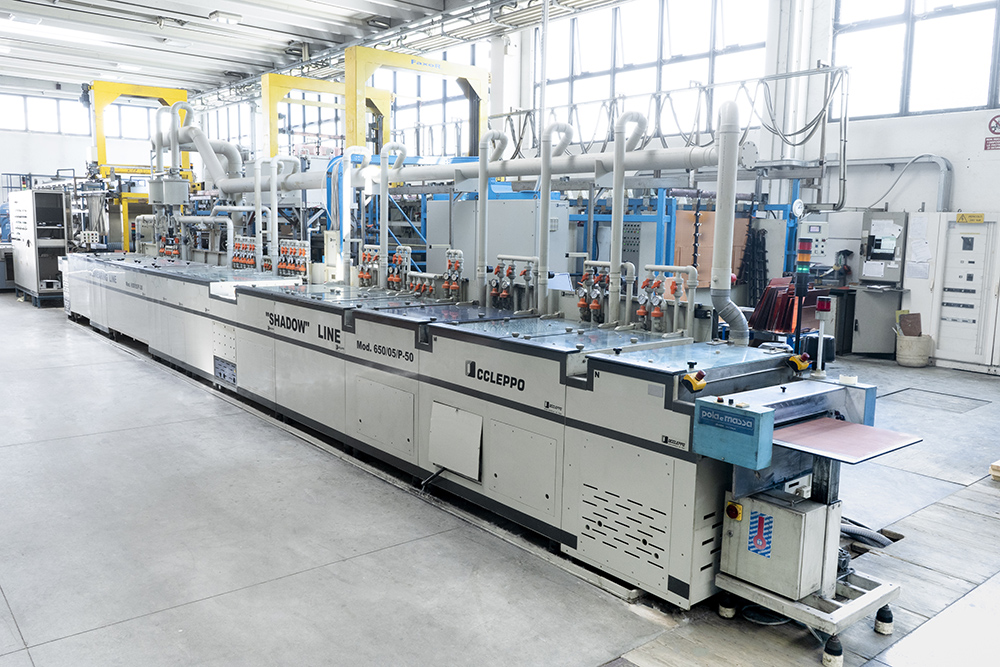 Eine neue Linie für eine perfekte Metallisierung von Mikro- und Blindvias
Fünfzehn Meter horizontale Linie für die vollautomatische Beseitigung aller Verunreinigungen in Löchern, zur Herstellung einer...
LESE ALLES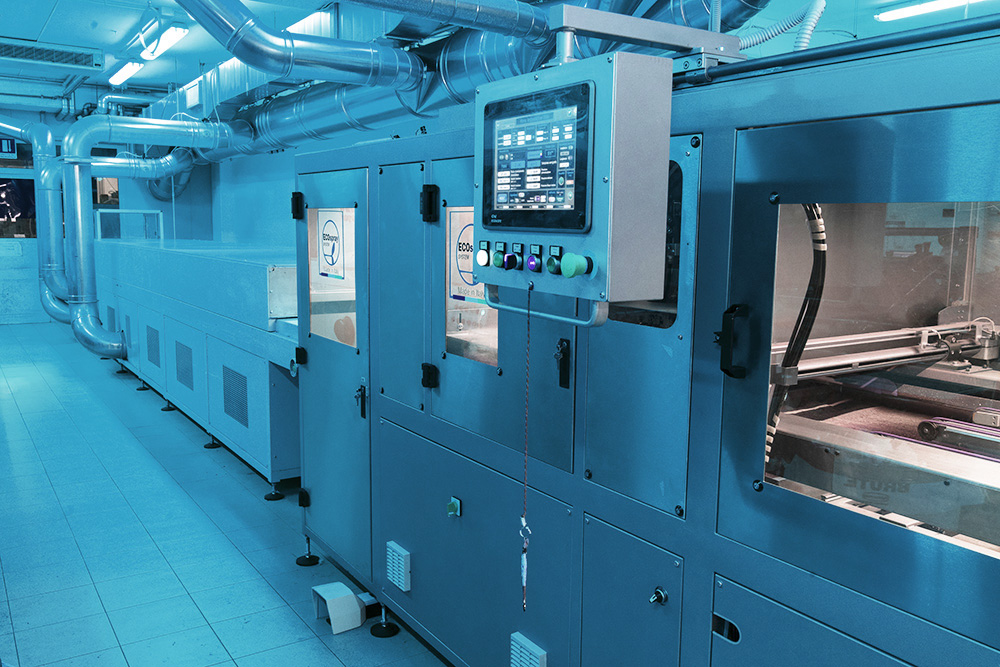 Lötstopplack in Sprühtechnik
Lötstopplack in Sprühtechnik für einen perfekt gleichmäßigen Lötstopplack Eine weitere Investition in neue Technologie in...
LESE ALLES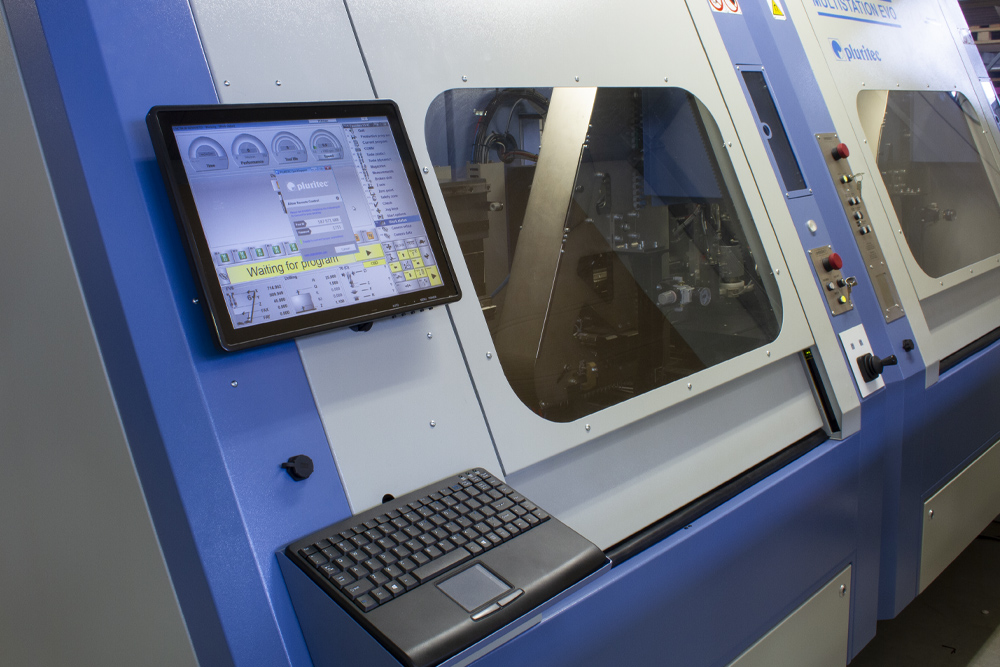 Höchste Präzision bei Mikrobohrungen bis 0,1mm Durchmesser
Der neueste Stand der Produktionstechnologie in unserer Bohrabteilung: Zwei neue Maschinen des Typs EVO von...
LESE ALLES