Solder Mask Spray
3 abril 2012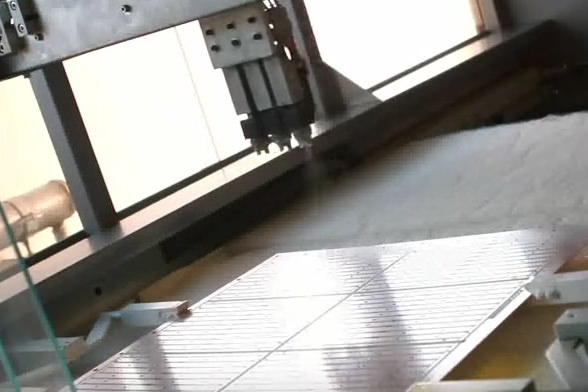 Fast execution, quick colour change, evenly distributed protective film!
To optimise production in the solder mask printing department, we rely on Ecospray, a machine that applies ink on the surface of the printed circuit with a jet of spray. With four colours always available (green, blue, white and black) the passage from one colour to another is immediate, with no machine downtime between one job and another.
Ecospray manages boards with thicknesses between 0.5 and 3.2 millimetres, automatically turning them over once the protective film has been applied on one side. The spraying technique not only optimises production but also guarantees a high quality product. The nozzles move in a linear motion, spraying ink at low pressure (between 1.6-2 atmospheres) and at a specific density to create a protective layer that guarantees:
No gaps and perfect homogeneity of the thickness
Coverage of the shoulder of the conductor for any copper thickness
Adherence on the surface in accordance with the IPC standard
Complete removability in welding areas
Otras publicaciones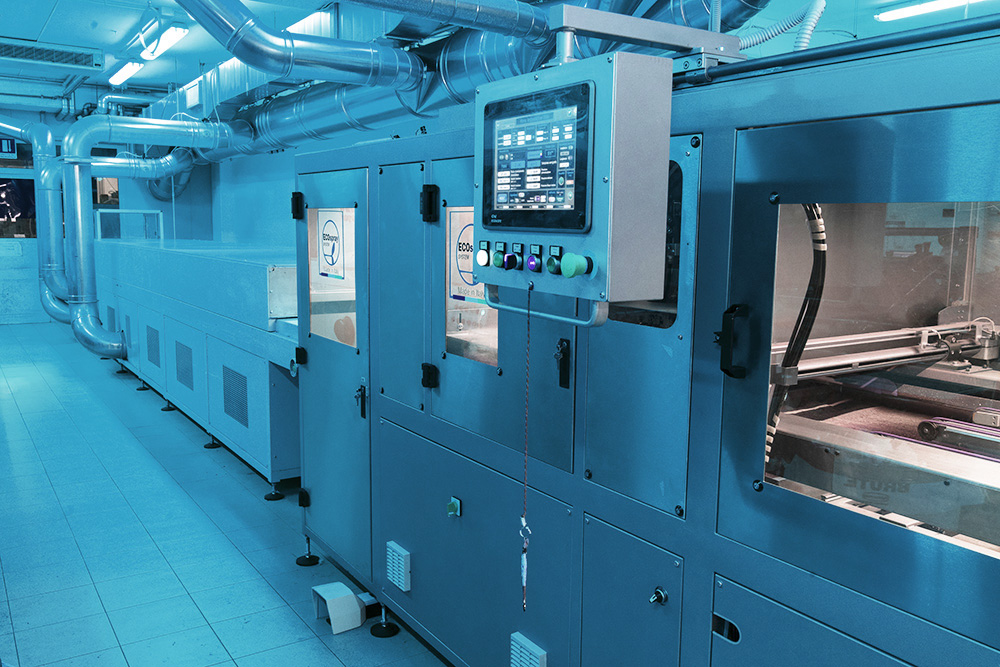 Solder Resist Spray Line
Spray technology for a perfectly uniform solder mask that adheres to the surface of pcb....
leer más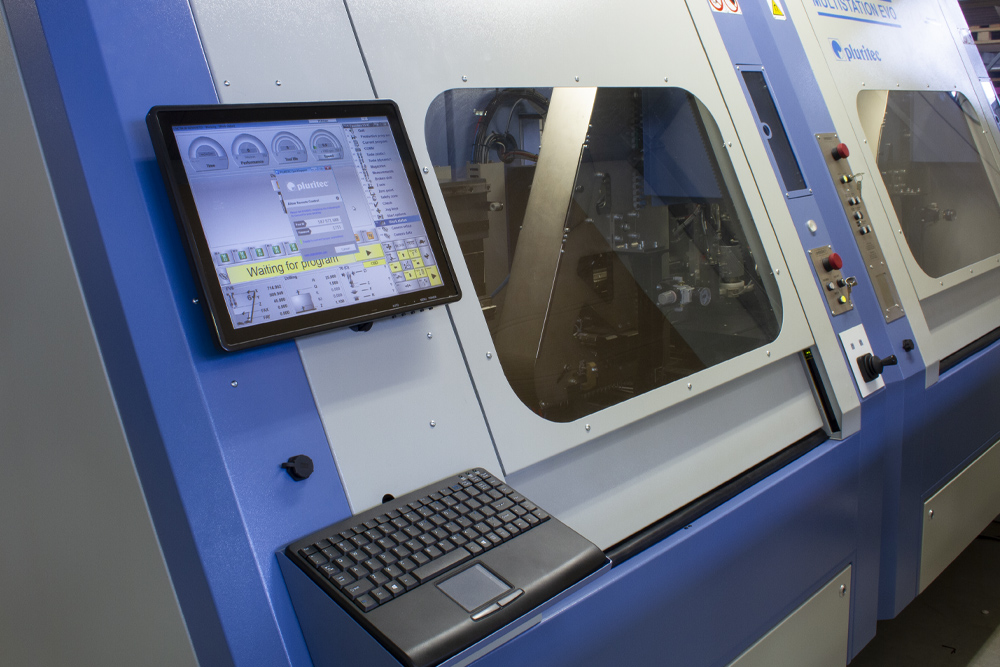 High precision micro drilling up to diameter 0,1mm
The cutting edge of production technology in our drilling department: two Pluritec's new machines EVO...
leer más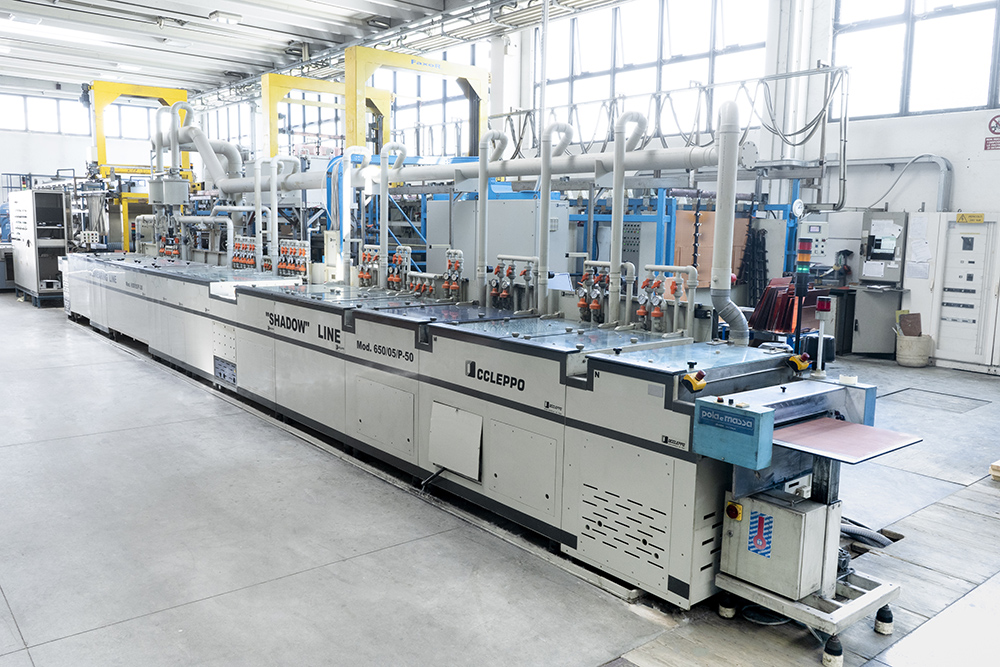 The new shadow line for a perfect metallization of micro- and blind holes
Fifteen meters of automatic horizontal line for removing all the impurities from the holes, making...
leer más