PRODUCTOS
Panel posterior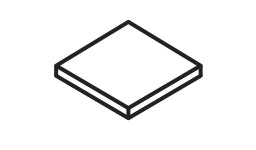 MATERIALS USED
FR4 – FR4 Tg 150-180-200 – FR4 with low Er –Halogen Free Laminates.
BASE LAMINATES THICKNESS
2.0 – 2.4 – 3.2 – 3.6 – 4.0 mm
COPPER BASE THICKNESS
18um – 35um – 70um
SURFACE FINISHINGS
Organic Solderability Preservative on copper –Lead Free HAL or Sn/Pb – Electrolytic Gilding – Chemical Gilding (ENIG – ENIPIG – ASIG) – Chemical Silver (Immersion or Electroless) or Tin ( Immersion)
---
Laminated
• FR4 Standard
• FR4 medium/high/extra high TG
• Lead Free Epoxy materials
• Materials with low Er (high speed signal)
• Materials with low Dk (slow flow or no flow)
• Polyimide
• PTFE
• Special materials (with Teflon or Ceramic fillers)
• Flexible (Du Pont, Krempel) or semi-flexible (Isola) materials
• Halogen Free
• Coverlay
• IMS
• CEM1 (only single-face)
• CEM3
• HTC (high thermal conductivity) materials with high thermal conductibility
• Materials with high CTI (max 600V)
solder resist
LPI inks (photographic)
Epoxy inks (silkscreen printing)
Flexible inks (for PCB flex, rigid flex and semi-flex)
Definition: Photographic (collimated light or direct laser imaging) – Silkscreen printing (hole occlusion)
Spreading methods: Silkscreen printing or Spray
Typical hardness: 6H
COLOURS: Green, blue, red, white, black, yellow, grey and transparent.
*some are available in matte and glazed versions
silk screen
Spreading methods: Silkscreen printing or Ink Jet (only white)
Definition: Silkscreened printing, Photographic, inkjet Pixel (720×720)
COLOURS: White, Black, Blue, Yellow, Red and Grey.
Mechanical finishing
FINISHING TYPES CARD:
• Single PCBs
• Panel-type PCBs
• Panel-type PCBs with indicators
• Electrical panel with pre-cut V-scoring
• Mixed technology (Milling and V-scoring)
Optionals
PROCESSING:
• Resistive Graphite printing (for sliding contacts)
• Conductive Graphite printing (for membrane contacts)
• Peel-off solder resist mask printing
• HTC insulating resin (epoxy and/or silicone) printing
• Kapton wrapping tape
• Controlled height machining
• Controlled height machining: Drilling, Milling, Bevelling, V-shape flaring, Boring
---
CUALQUIER TIPO DE PCB