10 reasons why Alba PCB Group can satisfy all your requests.
28 października 2020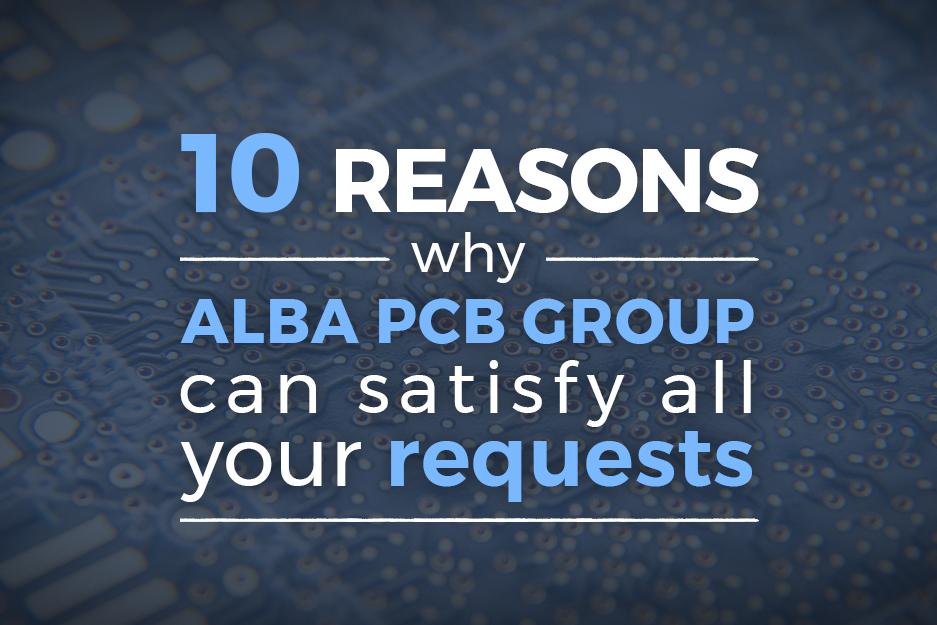 Alba PCB Group is an international group, its headquarter located in Italy, composed by highly specialized companies which produce printed circuit boards for over 30 years, grown up following a business model strongly tailored to customer in order to satisfy every need for product, service and saving. According to a strategy for Far East production which never challenged its own hi-tech Italian production plant. Therefore, global and local.
Nowadays, Alba PCB Group, isn't only able to serve you as single highly qualified supplier, but it presents itself as partner who elaborated a "risk management" strategy too, able to manage periods of supplying crisis such as those which we passed during Chinese production stop.
Why can Alba PCB Group satisfy all your requests?
1.
PCB TECHNOLOGY – we provide each type of PCB for any application:
From one layer to multilayers, from flexible PCBs to the advanced and sophisticated PCB technologies.
2.
PCB COMPETENCE – we offer expert technical advice, to design your PCB in the best way.
We are PCBs manufacturers for over 30 years. We can provide you all technical advice on PCB construction to optimize its cost and get the best in quality and durability.
3.
PCB 24H – we realize samples in 24 hours thanks to Italian production plant.
We have a delivery service ultra-fast for who needs samples in a very short time: Alba Express 24 (2L in 24h and 4L in 48h).
4.
PCB FAST LINE – fast production even on large volumes on Italian production plant.
Being manufacturers allows us to have a real speed in delivery. Our Italian production plant, organized, flexible and technologically advanced, allows us deliveries in a short time for mass production volumes too. A very useful chance when our customers have unforeseen needs or urgencies impossible to manage with Far East production timing.
5.
PCB EUROPE – We are present in Germany for the management of all services dedicated to European market. Thanks to the acquisition of majority stake of  Q-print electronic GmbH, we are present in Germany with this company on the market for over 20years, with a first level sales, marketing, and technical structure. This allows us to bring all our services in a very high technological level market as that German one, which requires the best standards.
6.
PCB CHINA – we offer all services for who wants directly to purchase in Far East.
Through two companies of the Group, AB Technologies located in Shenzhen (China) and AAB Tech located in Italy, we offer services dedicated to the Far East PCBs: an easy affordable, totally managed and guaranteed direct purchase.
7.
SUPPLY CHAIN under control – we assure the backup of your PCBs  Both Italian production and Chinese one offer guarantees for continuity of supply through production backup.
8.
PCB ONLINE – you can buy online in an easy and fast way on our website Mypcbshop.com
Thanks to the service Mypcbshop.com you can buy PCBs samples in a cheap and independent way. A particular benefit for designing offices which need to move autonomously, quickly, and economically for samples purchase.
9.
LOGISTIC – The security to have a logistic management totally under control
Your product reaches wherever you want, whenever you want. The logistic process is totally under control not only for what means transports and delivery timing, but also for Buffer stock and Consignment Stock services, essential for the continuity of supply in response to market trends with a worthwhile economic advantage for warehouse costs.
10.
QUALITY – The guarantee of a quality product
The PCBs manufacturer's expertise with a long story and a long experience. Each company of the group is led by our idea of the product quality, based on knowledge we have about processes, materials, techniques and controls in order to obtain a reliable and long lasting product.
Inne posty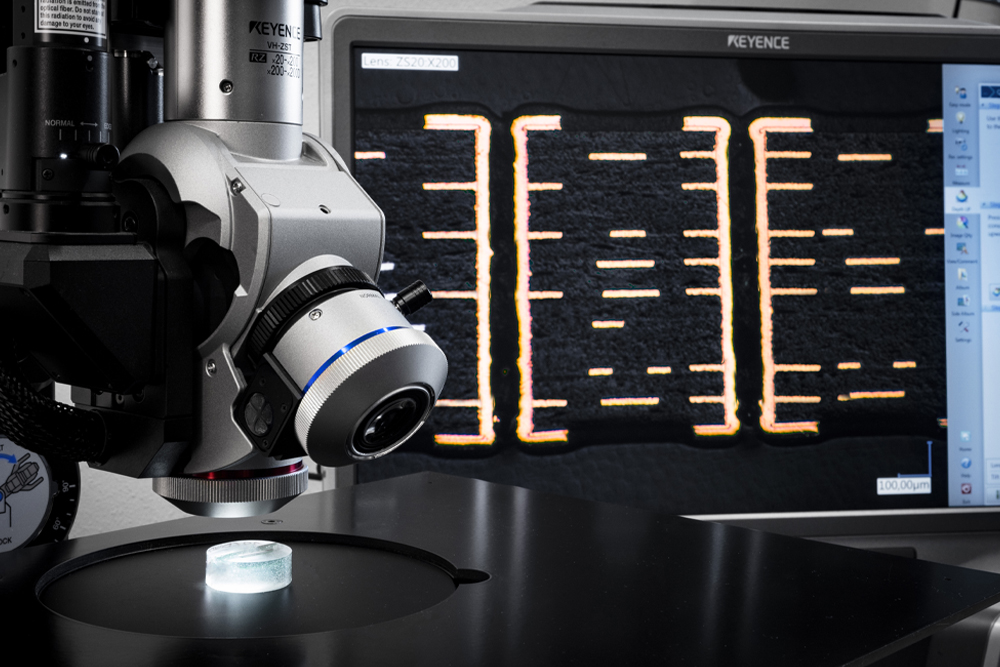 Checking quality looking "2000 times" more!
We don't take our eyes off from quality! Our control department is the place where...
Przeczytaj więcej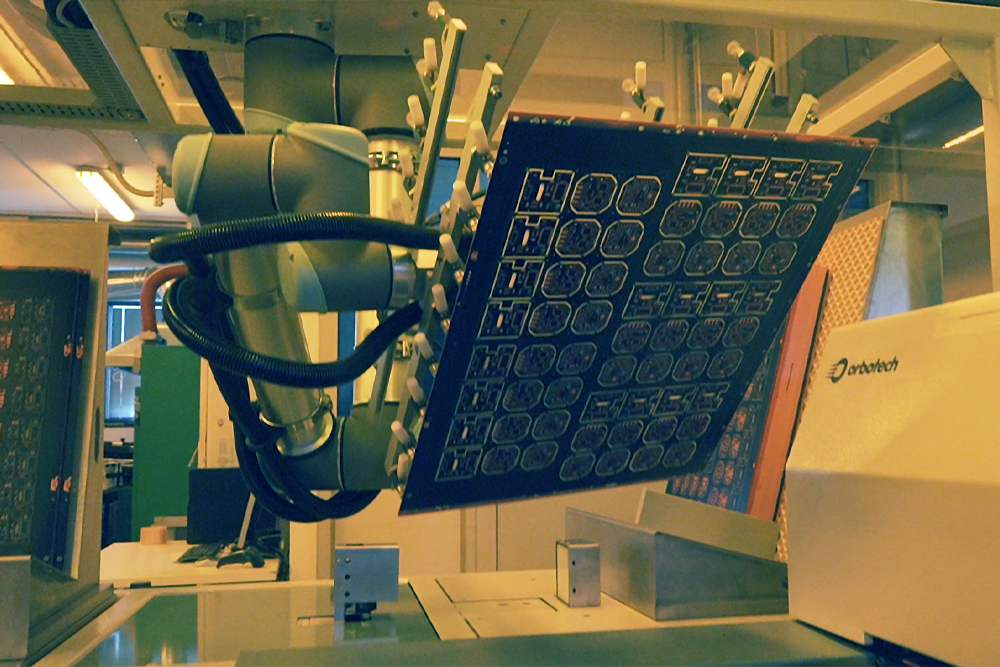 An automated robot for high definition Inkjet silkscreen printing
In our Italian production plant we continue to integrate Hi-Tech solutions that improve production quality...
Przeczytaj więcej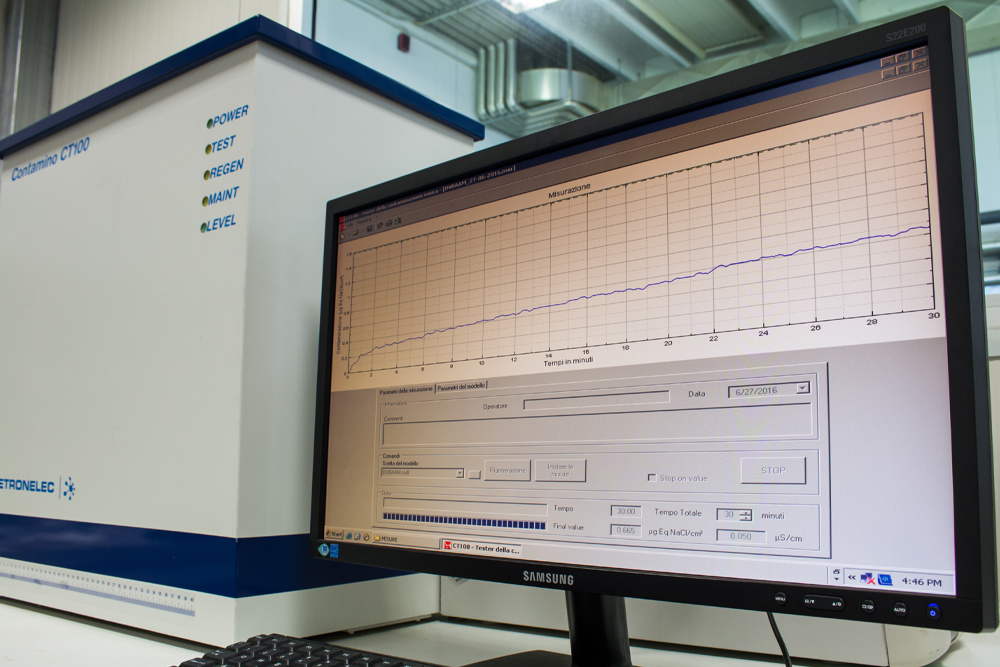 Reduce the ionic contamination of PCBs.
15% of the anomalies on the electronic boards are caused by ionic residues. The ionic...
Przeczytaj więcej