SERVICES
Fast production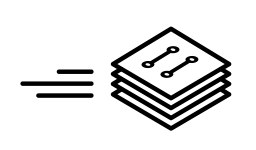 SPEEDY DELIVERY AND PROMPT BACKUP RESPONSE

Being producers allows us to have excellent delivery speeds and satisfy all of our customer's needs. Our Italian production plant is organized, flexible, and

technologically advanced, and ensures timely deliveries for both large volume production and quick samples.
Furthermore, when our clients have unforeseen needs or urgencies that are impossible to coincide with the times for foreign production, we are able to respond promptly.
We are organized in such a way that our Italian production can act as a backup with respect to the Asian production.
---
ALL TYPES OF SERVICE