SERVICES
Samples in 24 hours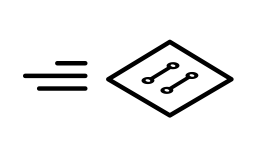 FAST SERVICE, MAXIMUM QUALITY
Alba Express is the super-fast delivery service for those who need prototypes very quickly. We have optimized production to ensure delivery of double-sided printed circuit boards in exactly 24 hours and the multilayers in 48 hours. The speedy delivery is obtained without compressing the production processes, which would lower the quality, but by arranging the phases in a different way, thanks to our avant-garde technology.
SERVICE FEATURES
Minimum order quantity: All the PCBs that can be inserted into an area of 0.15 m2.
Maximum quantity: 0.45 m2.
Thickness: from 0.8 to 2.4 mm.
Number of sides: 2 – 4 – 6.
Copper base: 18 µm, 35 µm, 70 µm.
Finishing: LEAD FREE HAL (obligatory).
Solder resist: Green, Black, Red, White, Blue.
Silk-screen: White.
Electrical test: 100%.
Delivery (free from our warehouse):
2 sides by 4:00pm on the day after the file is sent.
4-6 sides by 4:00pm two days after the file is sent.
---
ALL TYPES OF SERVICE